DICO will be exhibiting a booth at Game Connection America 2018 held in San Francisco on March, 2018.
GCA is an annually held forum for business negotiations concerning game contents, the latest technology and services. This is a valuable event that allows companies around the world to negotiate through using a unique matching site.
DICO will conduct business negotiations mainly on title publishing and cooperation partnership for new projects.

About Game Connection America 2018
Date: March 19 (Mon) - March 21 (Wed), 2018
Location: San Francisco, USA
Venue: AT&T Park, 24 Willie Mays Plaza, San Francisco, CA 94107
Official site: https://www.game-connection.com/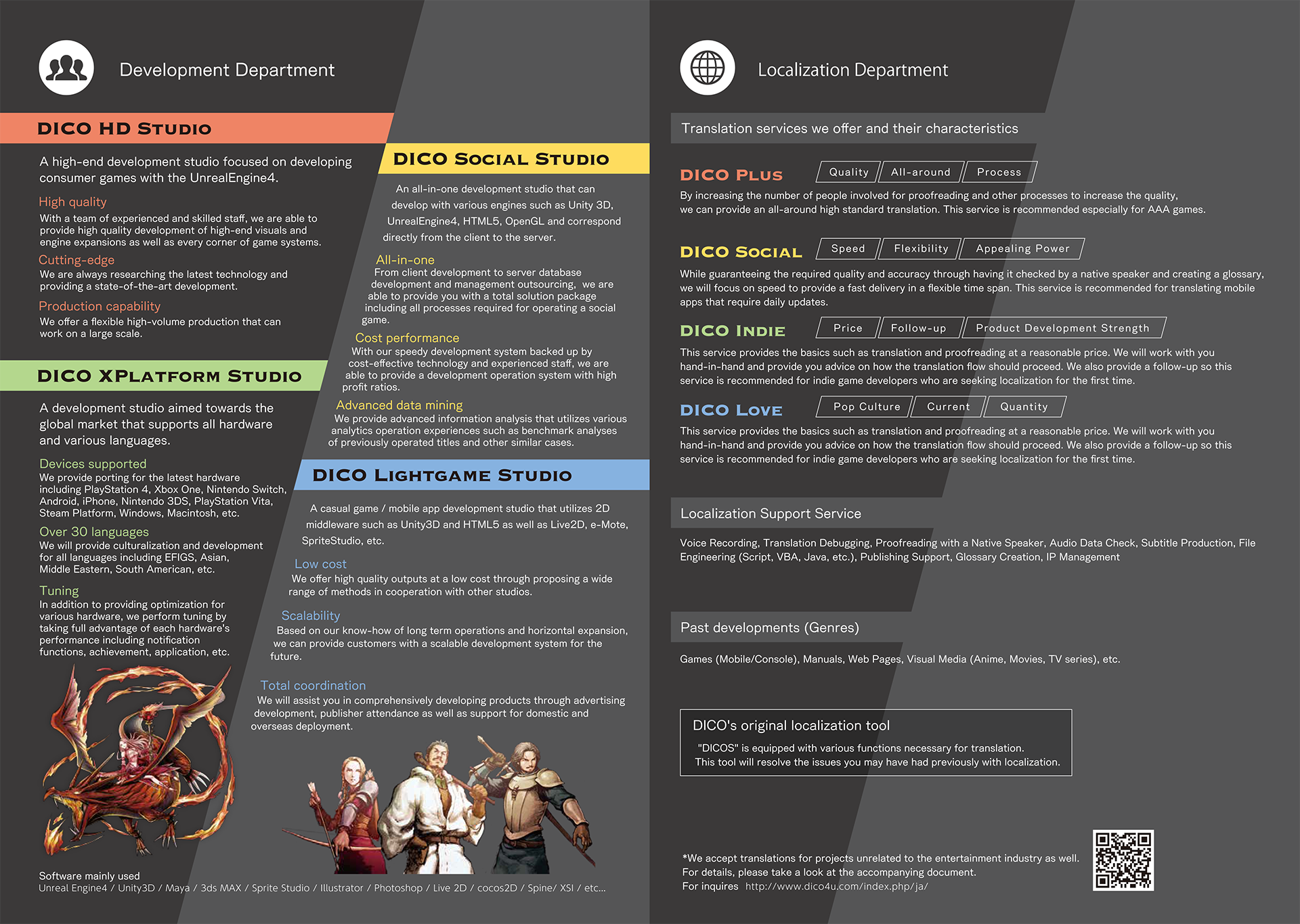 Download Company Profile (PDF)