We're pleased to announce that DICO worked on the localization of "Shinobi Spirits S: Legend of Heroes", an action game released on 1st July 2019.
The game was handled by our veteran localization staff members.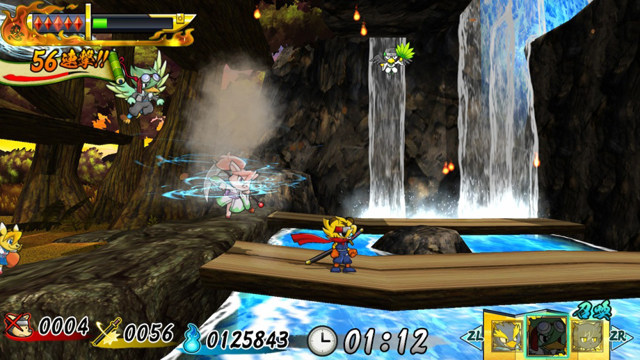 ■ What is "Shinobi Spirits S: Legend of Heroes"?
The flames of war run rampant.
Ieyasu Tokugawa has been made general of the Edo Shogunate.
However, General Yukimura Sanada and his Beast Brigade head the resistance against Ieyasu!
But then one day, Saizo Kirigakure returns from a mission to find Yukimura and the entire Beast Brigade missing...
Shinobi Spirits S: Legend of Heroes is a ninja action game.
"You are surrounded, under siege from all directions by the Tokugawa ninjas!
Use your arsenal of ninja skills to defeat your foes. Create combos of attacks, and utilize ninja skills such as Smoke Bomb and Nose Dive!"
"Follow our heroes' captivating story, and clear the missions in each stage.
Collect scrolls to acquire new ninja skills! There is so much more than just clearing stages!"
Enhance your ninja skills using the Skill Tree.
Upgrade skills to cultivate your unique ninja fighting style.
"Don't forget to check out the Leader's Room.
There you can chat with our brave heroes, and discover content not included in the main story."
There are three levels of difficulty available.
"From those who aren't familiar with action games, to seasoned veterans of the genre,
there is something for everybody!"
Shinobi Spirits S: Legend of Heroes
Release date: Aug 01, 2019
Platform: Nintendo Switch (eShop)
Developer: Tom Create
Price: 630 yen (incl. tax)
ESRB Rating: E (Everyone)
Supported Languages: Japanese, English
Official Site: http://www.tomcreate.co.jp/sss/
Download site (Nintendo eShop)
https://www.nintendo.com/games/detail/shinobi-spirits-s-legend-of-heroes-switch/
© 2019 TOM CREATE CO.,LTD. All Rights Reserved.
DICO provides the solutions you need to create a universe that can be enjoyed across the globe!
For any inquiries into translation, please use the contact details below!
This email address is being protected from spambots. You need JavaScript enabled to view it.
Addressee: Alice Akuhara
担当:アク原