We're pleased to announce that DICO worked on the localization of "The Battle Cats POP!", an action game released on 20th December 2018.
The game was handled by our veteran localization staff members.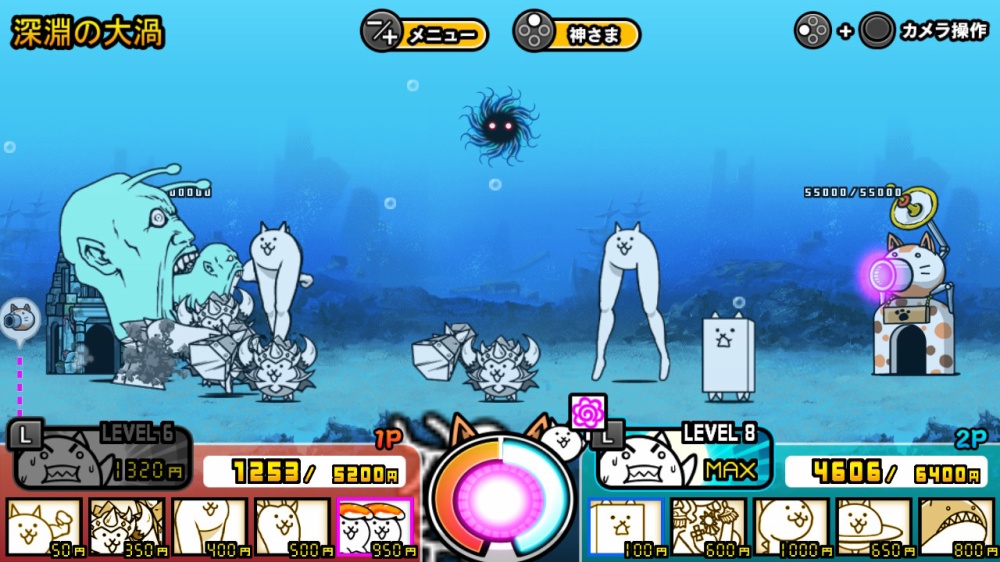 ■ What is "The Battle Cats POP!"?
The Battle Cats have been brought to the Nintendo Switch!
With the simple and easy battle system, it's recommended for men and women of all ages! And playing multiplayer mode only doubles the fun! Family, friends, partners, people you don't even know can all join in on the game! So come join the Battle Cats for a paw-some showdown!
* The game can played in single or two-player modes.
* Two-player mode is co-op on the same screen.
"The Battle Cats POP!" (Nintendo Switch) Features
◆ Over 350 characters appear!
You can win cats from the gacha, then nurture and evolve them! Spin the gacha by collecting coins and tickets.
* This game does not have any paid content.
◆ More stages included!
We've added brand new stages, including Japanese, futurstic and space themed ones. We included the search for a legendary cat called "Legend Story" too. Plus, we've got daily stages that'll keep you always busy!
◆ Take a break and play some minigames!
Advance through the stages and occasionally a minigame will pop up. Score high in the minigames to win prizes. There are 4 different types of minigames available. Which it will be is the luck of the draw!
Highlights of Two-Player Mode
◆ Limited two player characters!
You can play through all the stages in both single and two player modes. You battle by assembling a team of 5 different types of units. Having trouble with a certain stage? Try teaming up with a partner!
◆ Sync up and fire the Cat Cannon!
In two player mode, you each accumulate power which you can use to fire it all off together! Get the timing right with your partner and the firepower is doubled!
The Battle Cats POP!
Genre: Puzzle, Strategy, Action
Release date: Summer 2020
Platform: Nintendo Switch (eShop)
Price: 999 yen (incl. tax)
ESRB Rating:
Supported Languages: Japanese, English
Official Site: https://battlecats.club/series/futaride/
Download site (Nintendo eShop)
©PONOS Corp.
DICO provides the solutions you need to create a universe that can be enjoyed across the globe!
For any inquiries into translation, please use the contact details below!
This email address is being protected from spambots. You need JavaScript enabled to view it.
Addressee: Alice Akuhara