Last year saw the release of the2D  puzzle action game, EAGLETALON vs. HORDE OF THE FLIES, brought to you by DLE & DICO. Now, we will be releasing a Spanish (Spain/Latin America) version of the game.
With an estimated 420 million native speakers, Spanish is the fourth most spoken language in the world. This huge market should not be overlooked -- if second-language speakers are included, it follows Chinese as the second most widely used language worldwide. We at DICO offer game development and support for anyone seeking to capture this demographic.
As such, we hope Spanish-speakers of the world will also come to enjoy the uniqueness of this game!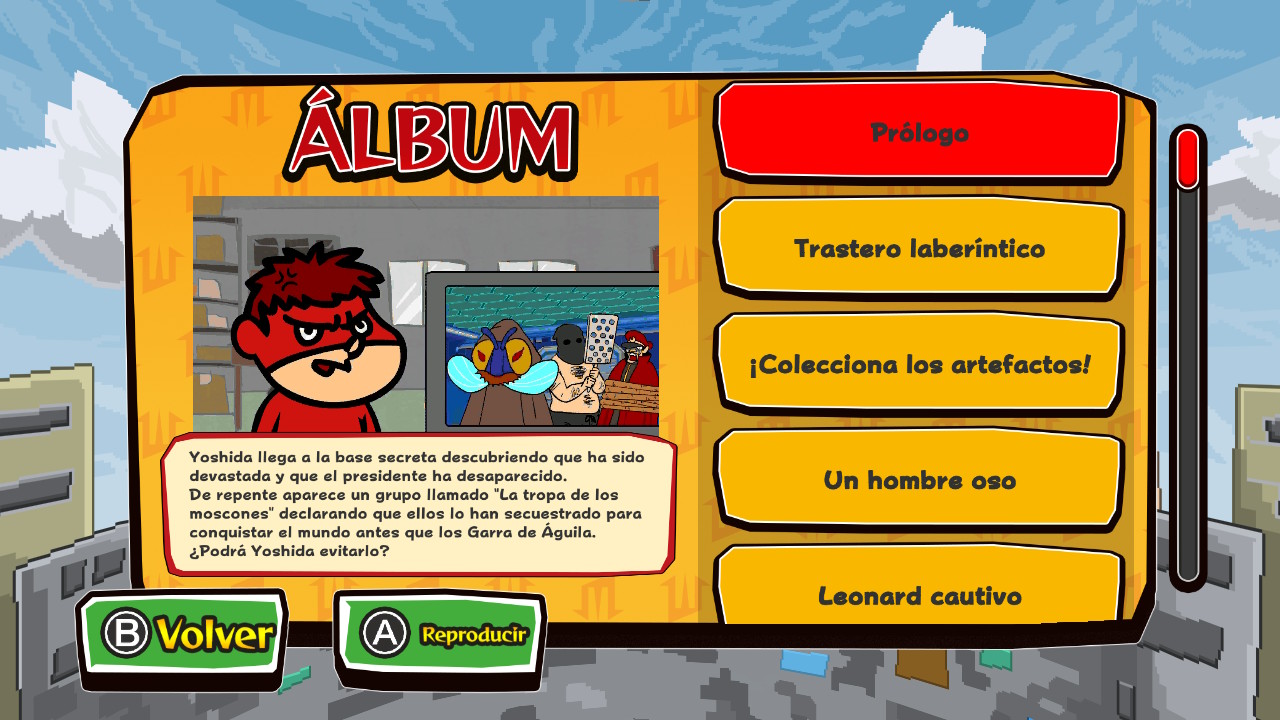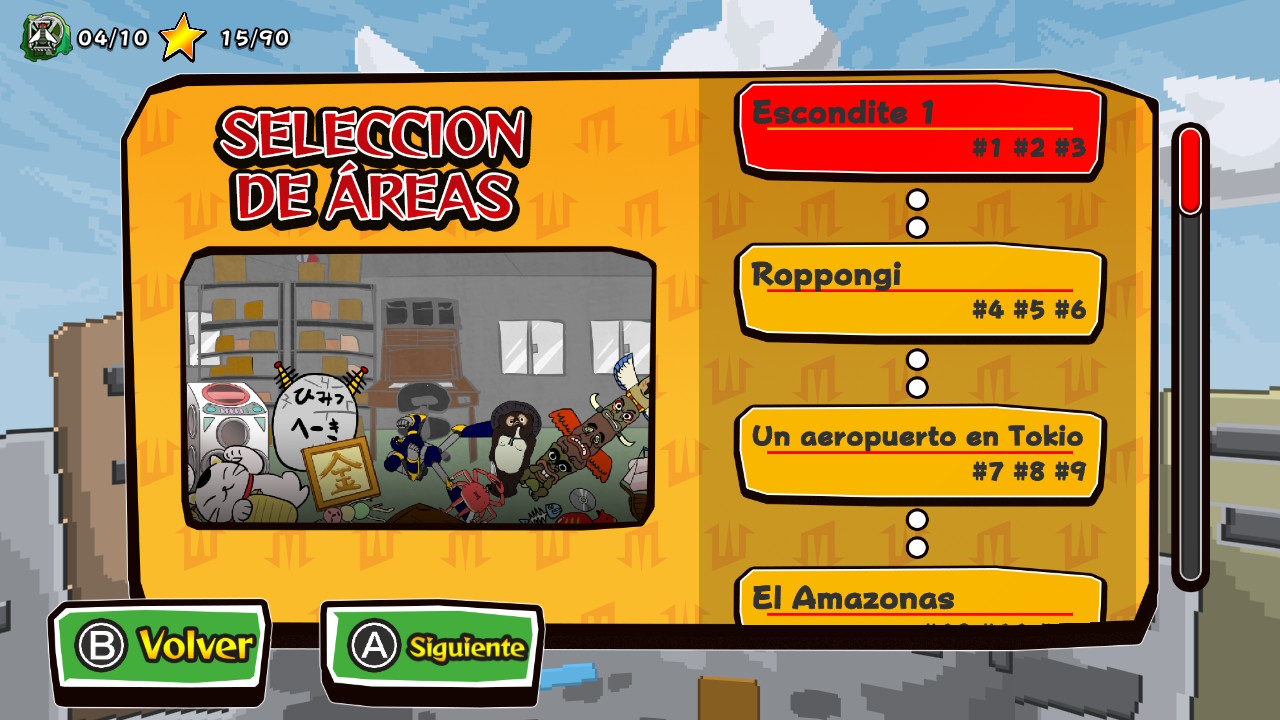 ▲ Screenshots are taken from the Spanish version of the game.
*Images are from the game in-development.
■ What is EAGLETALON vs. HORDE OF THE FLIES?
EAGLETALON vs. HORDE OF THE FLIES is a cutesy puzzle action game that's harder than you can possibly imagine! Featuring original story episodes and animation, it's a bundle of fun that will keep you entertained.
■ Story
One day, Yoshida arrives at the Eagle Talon secret base, only to discover a message stating "We've taken the Chancellor. If you want him back alive, don't get in our way."
The message comes from Beelzelbub, leader of the Horde of the Flies, a rival secret society that plans to use their Death Fly, a giant robot fly, to dominate the world.
They have taken the Chancellor hostage so that Eagle Talon will not get in their way.
Yoshida is fired up and ready to squash their rival's ambitions! Doctor Leonardo informs him that in order to destroy the Death Fly, he'll need to gather ancient artifacts scattered throughout the world and build a giant fly swatter.
Eagle Talon must gather the artifacts to save the Chancellor and the world! And to prevent them from doing so, the Horde of the Flies sends out its elite corps, headed by the mid-level boss The Three Musketeers!
Will Yoshida be able to rendezvous with the Doctor, Phillip, and Creepy Kid, gather those artifacts, and prevent the Horde of the Flies from fulfilling their ambitions?!
EAGLETALON vs. HORDE OF THE FLIES
Platform: Nintendo Switch™ / Nintendo Switch Lite™
Genres: Action, Puzzle
Release Date: On-sale
RRP: Digital Version 999 yen
Players: 1
Official site:
©DLE/DICO
"DICO provides the solutions you need to create a universe that can be enjoyed across the globe!"
For any new projects that require assistance in development or planning, please contact DICO!
Inquiries: This email address is being protected from spambots. You need JavaScript enabled to view it.