We're pleased to announce "Gemini Arms", an action game that DICO Released, was released on 28th August 2020.
Gemini Arms is a side scrolling 2D shoot'em up where you control 2 machines, which can transform between aircraft and robot forms and combine into an even more powerful mecha! Relive old school mecha anime as you battle through the hordes!
■ Nintendo Switch Digital Version Video
■ STORY
50 years have passed since humans started living in space. Yet even in space, we keep fighting for resources and conflict develops between earthborn and spaceborn. Federal force has developed a huge laser weapon that could destroy colonies. In response, the ultimate weapon GEMINI ARMS was developed secretly. Switch between robot and fighter modes and defeat the Federal force army in space and return to a peaceful life between the people of the universe!
-The aircraft and robot forms have two distinct ways of attacking! Switch between them depending on your enemy!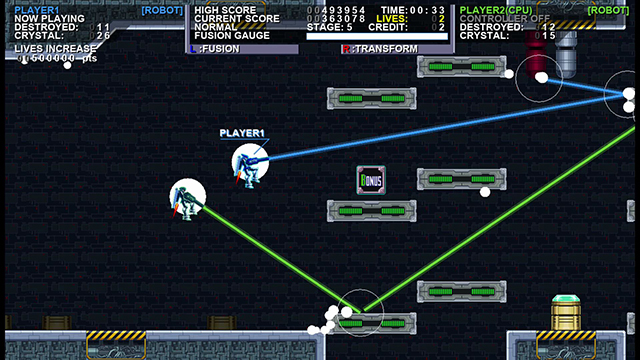 -Combine to face off powerful bosses!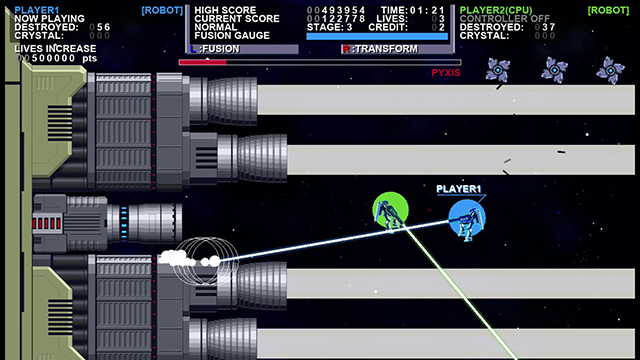 -The game has 8 stages, each with their own intimidating bosses!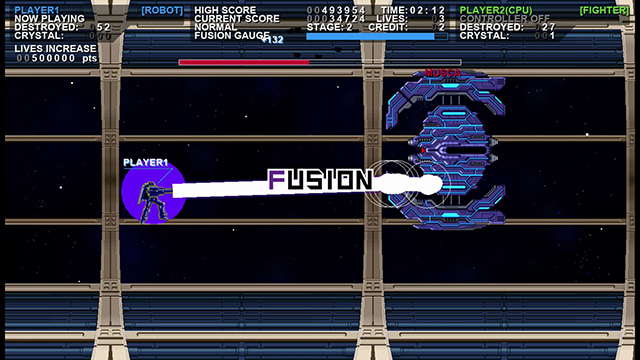 -Try out the Time Attack Mode! Aim to blitz through levels in the quickest possible time!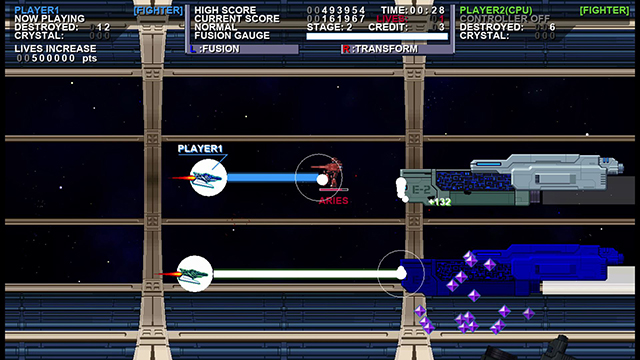 Official Nintendo Page:
https://ec.nintendo.com/AU/en/titles/70010000032760
Gemini Arms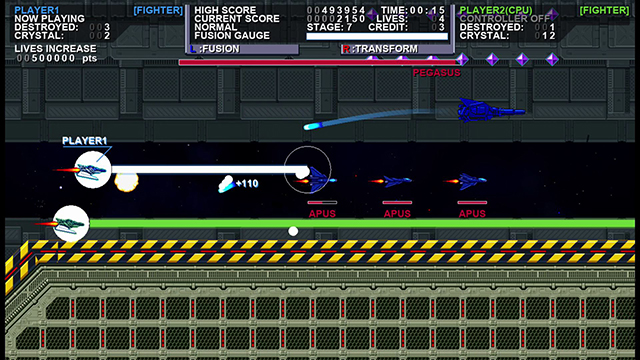 Platform: Nintendo Switch
Game file size: 65MB (approx.)
Players: 1 or 2 players in local gameplay
Supports: Nintendo Switch Pro Controller
Publisher: DICO
Genres: Arcade, Scrolling shooters, Indie
Release date: Aug 27, 2020
Supported Languages: English, French, Italian, German, Spanish, Latin American Spanish, Brazilian Portuguese, Japanese
ESRB Rating: ESRB Everyone
Official Site: https://www.dico4players.com/geminiarms/
c2020 TERARINGAMES/Regista. Licensed to and published by DICO