Here at DICO, based in Shibuya Tokyo, have been awarded the Worker Dispatch Certification, allowing our staff to be dispatched and work at other companies, which we began from 1st July 2020.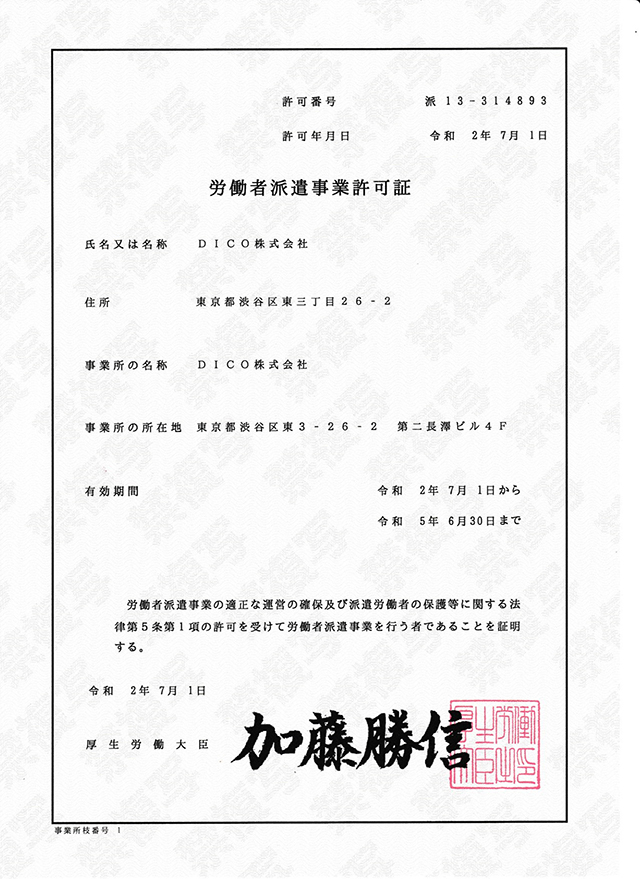 We aim to supply excellent talent for other companies through utilizing our know-how and experience that we have accumulated over the past 10 years of game development and localization.
We kindly appreciate your continued support.
For more information, please contact the following:
Addressee: Koji Nakatsuka
This email address is being protected from spambots. You need JavaScript enabled to view it.