Developed by DICO and published by Rainy Frog, "Factotum 90"(ファクトタム 90 ダブルウォーカーズ) is now available on the Nintendo Switch.
This popular action game, which was originally released on Steam in 2016, has now been ported to the Switch. And besides fully capturing the experience of the PC edition, the game has also been localized into Japanese.
DICO's unique one-stop game development solution made it possible for us to port the game while concurrently working on its localization, allowing us to develop a high quality product.
■ The Game
Story
Deep in space, something has collided with the ship you are travelling on. Main power is offline and you're trapped. Luckily, you have access to this terminal.
It's a little old, but with two deck robots and some clever thinking, you might just be able to get power back online and save the day...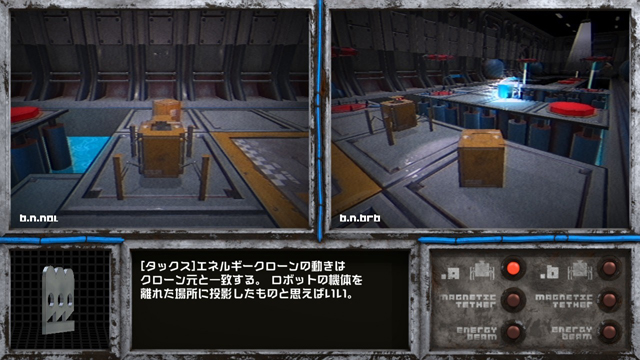 Gameplay
Take control of two walker robots as you tackle 30 decks of the ship, include engineering, laboratories and high security sectors. The robots cannot be operated at the same time so you have to alternate between them, figuring out how to use them as a team to make it through each deck. Switch between the walkers at any time and make use of switches, lifts, bombs, energy beams and teleports as you aim to restore power, reactivate the life support and solve the mystery of the collision.
And through it all, your only guide is an unknown voice on the other end of the terminal...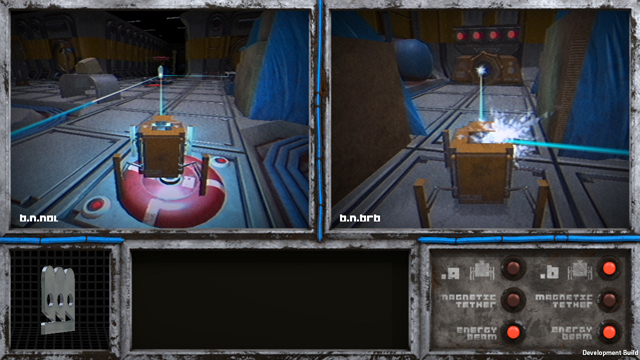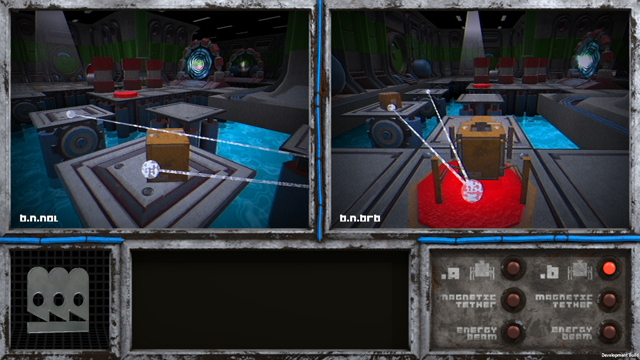 Factotum 90(ファクトタム 90 ダブルウォーカーズ)
Genres: Action, Puzzle, Arcade
Platform: Nintendo Switch (eShop)
Price: 800 yen (incl. tax)
Publisher: Rainy Frog
ESRB Rating: E (Everyone)
Release Date: 2020/3/19
Supported Languages: Japanese, French, German, Spanish, English
Official site: https://www.rainyfrog.com/ja/game/factotum90
Nintendo: https://ec.nintendo.com/JP/ja/titles/70010000026885
Developer: TACS Games, DICO Co., Ltd.
Copyright: ©2020 TACS Games Ltd. Licensed to and published by Rainy Frog LLC.
Nintendo Switch version developed by DICO CO., Ltd.
* This information was accurate as of the date of release, and may since have changed.
"DICO provides the solutions you need to create a universe that can be enjoyed across the globe!"
For any new projects that require assistance in development or planning, please contact DICO!
Inquiries: This email address is being protected from spambots. You need JavaScript enabled to view it.