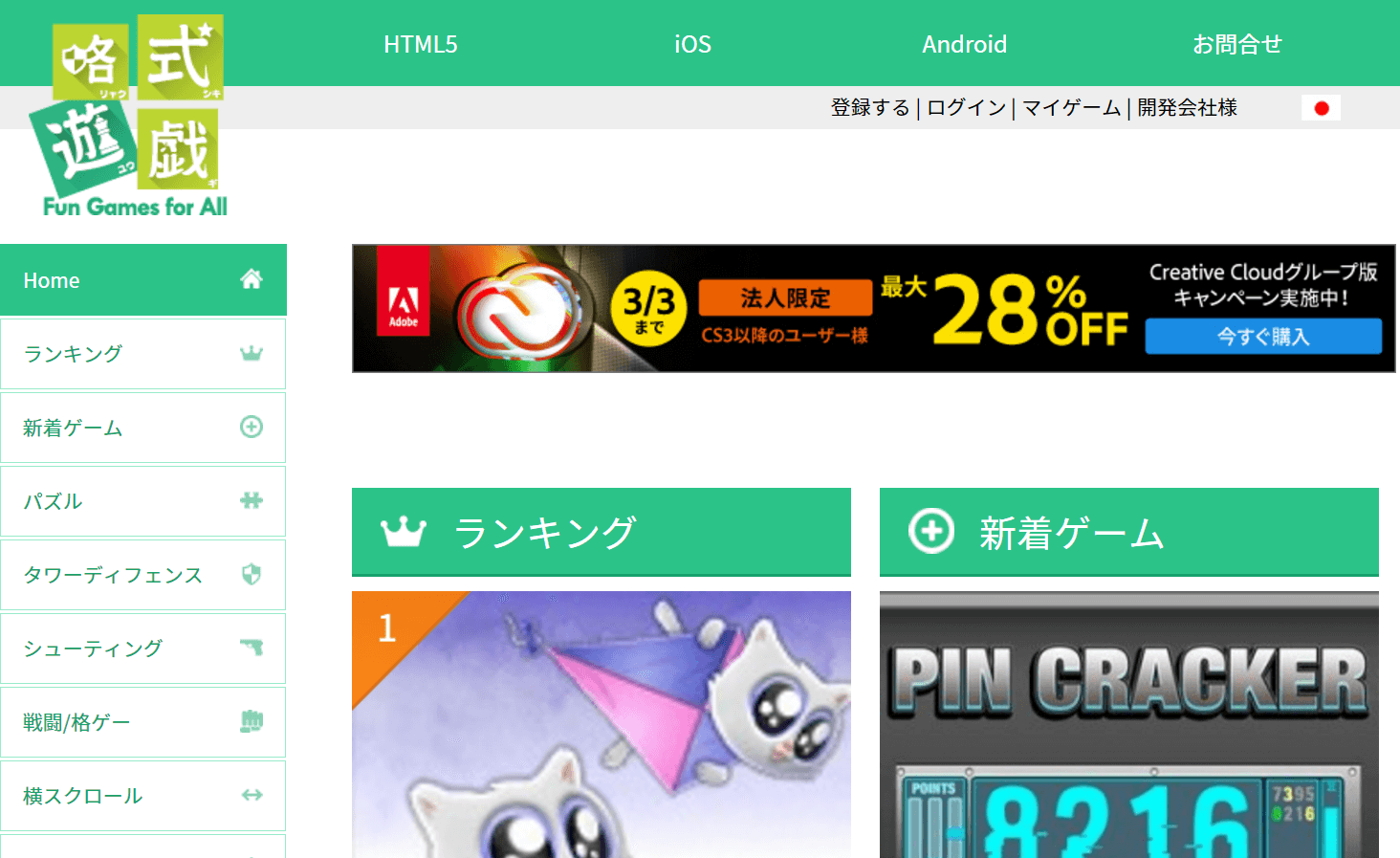 A service site that allows people around the world to play and rate casual games for free of charge.
Most of the games are browser games made with HTML5.
We are also accepting registrations from developers, so please use this site as a way to appeal your games to a worldwide audience!